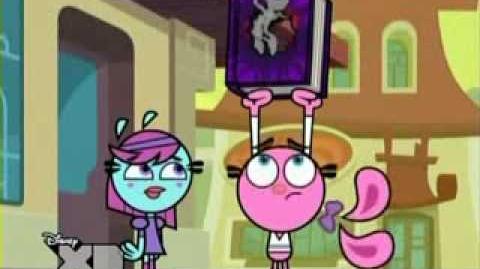 Synopsis
Carl captures Lina and throws her into our dimension on Earth, into the home of Jason Earles! While Jason Earles is having an awesome hair rivalry with Mitchel Musso, Yin and Yang are forced to find her in what they think (and by their standards, rightfully so) a very strange, new world. Meanwhile, Carl also gets pulled into our world by Yin and Yang, and finds out that he might just be able to inflict more fear and chaos in our dimension then he can in his own, and manages to create his own cockroach army! With Lina becoming more like a real canine, and Yin and Yang becoming more like real rabbits at a fast rate, Yin and Yang are going to have to work fast and furious and, in the worst case scenario, adapt to this strange new environment and their realistic appearances if they want to stop Carl's plan of blotting out the Earth's sun and sending him back to his own dimension!
Trivia
Lina is revealed to actually be a dog, despite her father being a bear.
Jason Earles and Mitchel Musso appear only in this episode.
This episode was a part of a television special that broadcasted Musso's and Earles's most favorite Yin Yang Yo! episodes and ending with the premier of this episode.
Gallery