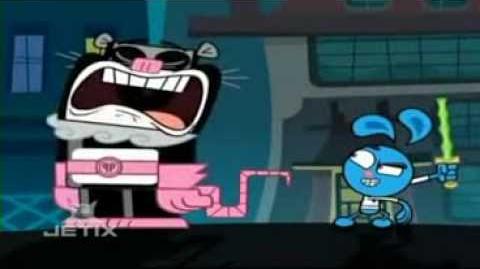 Synopsis
Yang neglects his chores in favor of following exciting vigilante, Possum Panda.
Plot
Master Yo was once the Possum Panda, and his arch nemesis is The Puffin. But Yang wanted to join Possum Panda. Can both own vicotory?
Trivia
This episode has a parody of Batman and Catwoman, based on Possum Panda's behavior and vechihle.
Yang's belt was written "YinYangYo" (blury) with the colour backwards (Green, Blue, Pink insted of Pink, Blue, Green)
Ad blocker interference detected!
Wikia is a free-to-use site that makes money from advertising. We have a modified experience for viewers using ad blockers

Wikia is not accessible if you've made further modifications. Remove the custom ad blocker rule(s) and the page will load as expected.