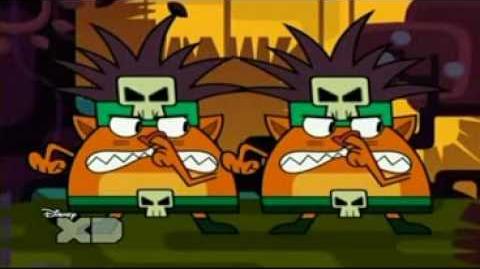 Synopsis
There is a $100,000 reward for the capture of a rare beast; a kangaroo/ape hybrid called the Kong-aroo! Yang wants to find the beast for the money, while Yin wants to help the creature protect itself from other hunters. But when Yang's competition is Carl, and Carl is even more determined than usual to get his way, can Yin and Yang prevail against him?
Plot
Trivia
Ad blocker interference detected!
Wikia is a free-to-use site that makes money from advertising. We have a modified experience for viewers using ad blockers

Wikia is not accessible if you've made further modifications. Remove the custom ad blocker rule(s) and the page will load as expected.