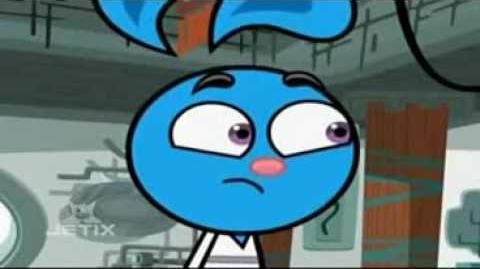 Synopsis
Yin takes in some adorably cute wild beings that popped up in her backyard. Master Yo wants to call the exterminators, and when Yin brings the "smorks" inside we find out why! They multiply all over the house and are planning to multiply all over the town and then the world! Can Yin bring herself to stop her beloved "smorks"?
Plot
Trivia
This episode features the smorks as the main antagonists.
This is the first episode to feature the smorks, and explains their motives.
Yang's game console needs his voice to turn on.
Since they appear as Smurfs, and multiply like Orks, their name is an obvious portmonteau of the words "Smurf" and "Ork". The only obvious differences between a Smurf and a Smork are a Smork's manipulative nature and its skin color.
Ad blocker interference detected!
Wikia is a free-to-use site that makes money from advertising. We have a modified experience for viewers using ad blockers

Wikia is not accessible if you've made further modifications. Remove the custom ad blocker rule(s) and the page will load as expected.