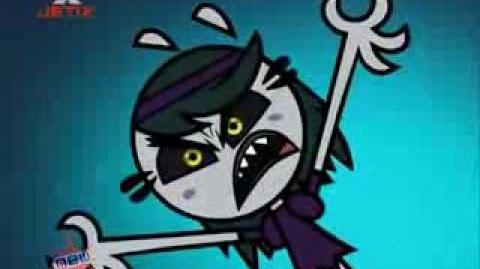 Synopsis
Yin is having her first ever sleepover, but Yang doesn't think it's going to be that great. To liven things up, he turns Yin's friends into zombies! Can Yin learn about fun before her brains are eaten?
Plot
Trivia
This episode doesn't feature any villains. Instead, the antagonists are Yin's zombified friends Lina, Katie and Paige.
There is a chronology error in this episode. Possum Panda was introduced in this episode and both Yin and Yang are aware that he is actually an alter ego of Master Yo, who too is aware of this. However, Yin, Yang and Yo weren't aware of this until The Secret Life of Possum Panda.
Yin said that she's having her first ever sleepover in this episode but she hosted one in Old School.
Ad blocker interference detected!
Wikia is a free-to-use site that makes money from advertising. We have a modified experience for viewers using ad blockers

Wikia is not accessible if you've made further modifications. Remove the custom ad blocker rule(s) and the page will load as expected.