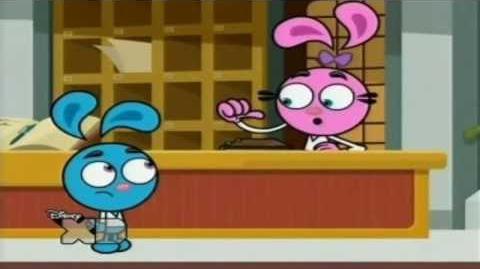 Synopsis
When Carl's remote from the second episode is repaired, he traps everyone in a sitcom. Will Yin and Yang be able to play by the rules and beat Carl at his own game?
Plot
Trivia
This episode features Carl as the main antagonist
This episode is a parody of many sitcoms (more predominantly The Suite Life of Zack & Cody, a fellow Disney programme), using several common story mechanics and filming elements (such as an actual audience).
At the beginning of the episode, Carl breaks the fourth wall by referring to the events from 600 Channels of Doom. This occurs yet again after a mailman delivers the remote used and destroyed from the same episode to Carl, to which he refers to the event as "Episode 2".
Errors