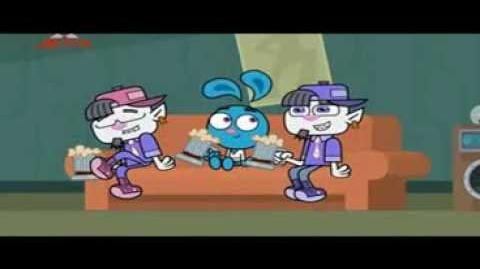 "
Out on a Pledge
" is the 20th (first part) episode of Yin Yang Yo!
Synopsis
Tired of Yin and her girly-ness, Yang joins up with a group of frat boys that moved in next door. However, not everything is as it seems with this group of guys. Will Yang put it together in time to avert a disaster?
Plot
Trivia
This episode features the Chung Pow Kitties as the main antagonists
There is a sequel to this episode named Skirting the Issue
The episode title is an parody of out on a ledge
Errors
Ad blocker interference detected!
Wikia is a free-to-use site that makes money from advertising. We have a modified experience for viewers using ad blockers

Wikia is not accessible if you've made further modifications. Remove the custom ad blocker rule(s) and the page will load as expected.