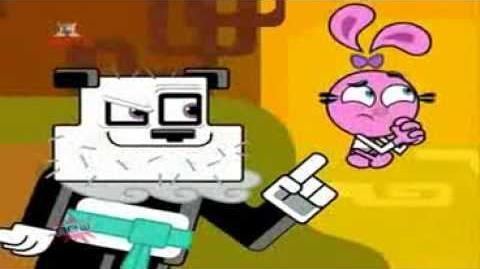 Synopsis
When Master Yo wins a free trip for him and two guests to Salty McSalterstein's pretzel factory, Yin and Yang assume it'll be boring. Just to liven things, up, Yo bets them that they'll have fun, and the siblings accept. But not everything at this factory is as it seems. Will Yin, Yang, and Yo be able to save themselves from their pretzel-y doom?
Plot
Trivia
This episode features Badfoot as the main antagonist
This episode is a direct parody of Willy Wonka and the Chocolate Factory, including numerous references throughout
Ad blocker interference detected!
Wikia is a free-to-use site that makes money from advertising. We have a modified experience for viewers using ad blockers

Wikia is not accessible if you've made further modifications. Remove the custom ad blocker rule(s) and the page will load as expected.