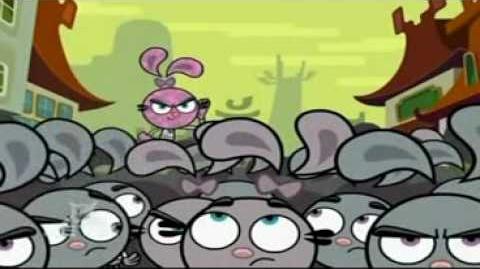 Synopsis
After using the Mystical Woo Foo Charm Bracelet's Fooplication Charm to make copies of themselves, things get out of control. Can Yin and Yang fix the mess they've made before Master Yo finds out?
Plot
Main Antagonist
Woo Foo Weapons Introduced
Woo Foo Techniques Introduced
Trivia
This is the secound time of recreation of Yuck after Falling Yin Love and it also gives Yuck level 5 Woo Foo power by eating the clones parts.