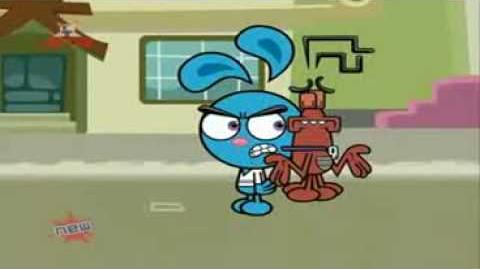 Synopsis
When Yang and Carl can't agree to share a replica hammer they both want, Mastermind glues them together. Will they learn to get along, or will they be stuck together forever?
Plot
The scene begins with Yin, Yang and Carl fighting over a replica of a hammer.
Trivia
Ad blocker interference detected!
Wikia is a free-to-use site that makes money from advertising. We have a modified experience for viewers using ad blockers

Wikia is not accessible if you've made further modifications. Remove the custom ad blocker rule(s) and the page will load as expected.