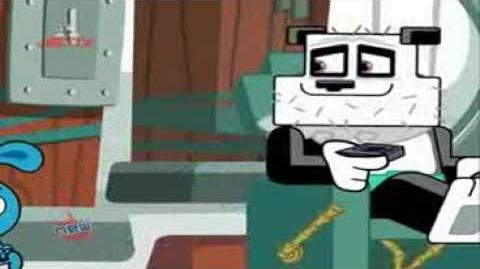 Synopsis
In a ploy to reduce the amount of work they need to do while guarding the Woo Foo Armory, Yin and Yang split up the Chung Pow Kitties. However, their plan backfires when they form three entirely new groups! Can Yin and Yang successfully reunite the CPK?
Plot
Trivia
The main antagonists in this episode are the Chung Pow Kitties
The three bands the CPK form are all parodies of real bands:

"The Black-Eyed CPK" are a parody of The Black-Eyed Peas
"CPK Revisited" is a parody of another band
"Nine Inch Tails" is a parody of Nine Inch Nails
During the scandal scene,Ashely's instrument is a guitar,while in other episodes her instrument is the drums.
Errors
on 3:22 the other male cat the member of the Black Eyed CPK on TV it was replaced by Kitty
Ad blocker interference detected!
Wikia is a free-to-use site that makes money from advertising. We have a modified experience for viewers using ad blockers

Wikia is not accessible if you've made further modifications. Remove the custom ad blocker rule(s) and the page will load as expected.