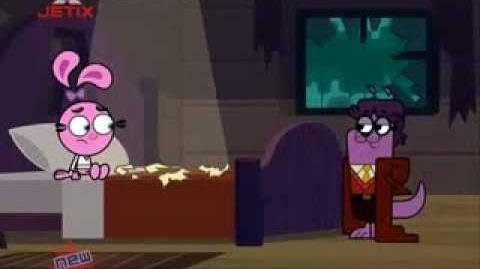 Synopsis
When Yin and Yang are invited to a special camp for children with magic powers, they're initially excited. However, not everything is as it seems at Camp Magic Pants. Will Yin make the right choices, or will she help to release a great evil?
Plot
Magic items intoduced
Trivia
This episode features Yuck as the main antagonist
This episode is a direct parody of Harry Potter, and is "choc-o-bloc" with references.
Yin's Stage 1 evil form, which first appeared in Gone-A-Fowl returns after Yin magically puts a log cabin to stop Terry Otter. Note that many of her looks are vaguely similar to those seen in Gone-A-Fowl, with slight changes to the design.